Turning Dreams Into Reality
Northern Contracting has serviced the North Shore of Long Island for 30 years. Established in 1990 by Greg and Linda DeAngelis, Northern is a family owned and operated business. Their execution of quality construction and personalized service is instrumental in the development of lasting relationships with their clients. Outstanding customer service, beautiful and innovative product design, quality construction, fair business practices and a creative corporate culture is what Northern has to offer.
"There is no substitute for personal integrity"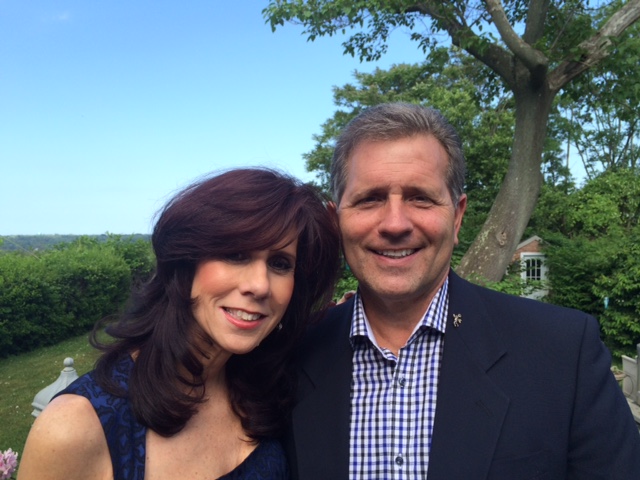 Our job was handled extremely well from start to finish.  There was no high pressure sales pitch, rather there was respectfulness of our vision for the outcome we wanted.  We received a comprehensive contract that had the specifics of the project spelled out.  The workers were the same people every day throughout the job.  They kept to a daily schedule, were polite, tried to intrude as little as possible into our personal space, and cleaned up at the end of each work day.  They were trustworthy, closing up our home when our work schedules meant we could not be at home when they left.  The office staff was always available and supportive by phone over the course of the entire job.  We now have two beautiful, well-constructed bathrooms thanks to the skill, knowledge, honesty and integrity of the people at Northern under the leadership of the owners, Greg and Linda DeAngelis.

To anyone thinking of hiring Northern Contracting for a job :

We have used Northern Contracting for two projects, and could not have been more pleased. The work came out just as we hoped, and the workers are the best we have ever used for a home project. One project involved a finished basement and an egress window, and another involved installing new windows in an old house. The quality of their work is superior, and the attention to detail was very obvious. If you are looking for quality and integrity, you will not be disappointed.

Northern contracting was a pleasure to work with on my home renovation.  From the planning stages through completion they had great ideas and did beautiful work.  They are always here to help with anything we needed even after the job was completed.

We would recommend Northern Contracting without any hesitation! After consulting with a number of contractors for our kitchen and foyer renovation, we could tell pretty quickly that Northern was who we would choose to work with. Greg and Linda both proactively offered many great ideas on how to execute and improve upon our vision, without being pushy at all. Just as importantly, they were candid with us on what would work and what wouldn't. This is exactly what we wanted and needed - no over-promising and under-delivering here! Once the work started, there was excellent communication throughout, so we were never left wondering where things stood at any point in time. The attention to detail on everyone's part was evident throughout the work. When questions or issues arose, they always made themselves available to us. The final product exceeded our most optimistic expectations! We would love to work with Northern again.

We retained Northern Contracting to do an addition to our home including a master bedroom suite (including a new master bath) , Kitchen, family room,  and closets. From planning to implementation to follow up, the work was completed in a professional manner. The quality of the work met the highest of standards. Particularly noteworthy is the quality of the staff...very capable and caring. Anyone who's done a major construction job knows how challenging it can be.  Linda and Greg, their staff and their subcontractors made the experience as painless as possible.  We highly recommend Northern for any remodeling project. 

We hired Northern to build a master bedroom addition to our home. The Northern "team was absolutely amazing" .    The workmanship and quality of materials was exceptional.   The workers were all neat, quiet and extremely respectful.  The customer service throughout the project was nothing short of exceptional.  The staff was always eager and willing to help throughout and after the project.  Thank you Greg and Linda for an addition we will enjoy for years to come.  

Recently we hired Northern Contracting for our home renovation which included Master Suite extension, as well as 4 bedrooms and 4 bathrooms, full kitchen/laundry/mudroom, and backyard/pool/patio renovations. Northern Contracting performed above and beyond our expectations. Greg and Linda DeAngelis were dedicated to collaborating with us every step of the way from planning through the decision making process. With their unsurpassed knowledge, they helped us through a successful execution and completion of the project. The hard working Northern Contracting team of men, who were in our home day in and day out for months, were nothing short of neat and professional. This made the whole renovation experience, while living in the middle of it, actually pleasant. We could not be happier with the outcome of this transformation to our home!!!

Northern Contracting completed our full kitchen remodel, powder room and mudroom last year. The experience we had with all of the Northern Contracting team was nothing but professional. The final result was beyond our expectations and our family and friends can't believe the transformation. With having such a great experience with Northern Contracting, we didn't hesitate to hire them again to create a backyard patio, fire pit and walk ways. It was a tremendous task to rip out the old deck and backfill the property. The crew worked tirelessly everyday to create beautiful backyard oasis for our family to enjoy. I wouldn't hesitate to recommend Northern Contracting to our friends and family and we look forward to working with them again on our next home project.

It gives me great pleasure to recommend Northern Contracting, without reservation. Showcase Kitchens has collaborated on innumerable projects with Linda and Greg DeAngelis over the years – always with a positive result. Not only is their work top notch, but their entire staff is professional, trustworthy and responsive to our clients' needs. More important, our clients appreciate their positive experience with Northern Contracting and have themselves recommended them. We look forward to partnering Northern Contracting on future projects for an outcome everyone will be happy with.

We have worked with Northern on many projects where they have been key members of a team with the Owners and Architect to clarify the owner's use requirements, design alternatives and budget constraints.  Their knowledge about what is reasonably buildable and current construction costs is invaluable to owners in the early stages of a project.  The project supervisors, craftsman and office staff  are all excellent  They are very cooperative with the owners and the architect.  They are also comfortable when working with the local building inspectors- a must for the success of the construction project.  Don Sclare, Don and Liisa Sclare Architecture.